Diamondback
From Junkyard Truck Wiki - Official
The Diamondback is the player's primary vehicle. The Diamondback is obtained from the Junkyard for $400.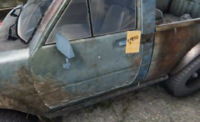 22R Engine
The Diamondback comes with a four cylinder carbureted engine. This engine can be converted to electronic fuel injection(EFI) for slightly more power and better fuel consumption. The EFI system also makes the engine compatible with a turbocharger.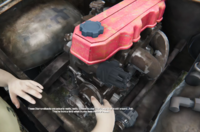 V8 Swap
The Diamondback's engine can be swapped with a V8, which has more power than a turbocharged 22R engine.